After a biking accident Bill Kochevar lost all ability of movement from his shoulders to his lower extremities and is now in a wheel chair.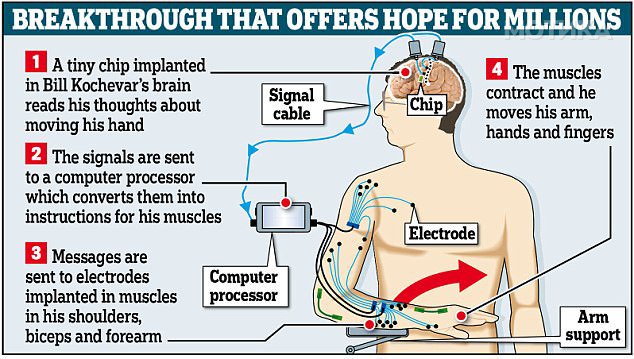 Paralyzed man is moving his hand, thanks to an implanted microchip giving instructions to his muscles.
Thanks to modern technology a microchip was implanted in his brain which now gives him the ability to move his arms with the power of his thoughts. After a few test tries he is able to eat and drink on his own.
The technology's aim is to replace reconstructive surgical procedures with the microchips. The microchips function as computer processors, they receive signals and send feedback to the electrodes built in the implants along the arm.